It's Been A Year, So Why Hasn't Demi Moore Filed For Divorce From Ashton Kutcher?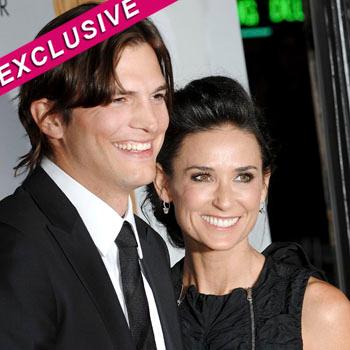 Senior RadarOnline.com Reporter
Ashton Kutcher and Demi Moore have been separated for almost a year, but on the eve of what would have been their seventh wedding anniversary neither one has filed for divorce yet!
They wed on September 24, 2005 in Los Angeles by Kabbalah Rabbi Yehuda Berg in a private ceremony that was attended by Demi's ex-husband Bruce Willis and split up six years later after Ashton was caught cheating on their anniversary weekend.
Article continues below advertisement
Demi released a statement in November 2011, saying that her marriage was over.
"As a woman, a mother and a wife there are certain values and vows that I hold sacred, and it is in this spirit that I have chosen to move forward with my life," Demi said.
However, actions louder than words and no divorce papers have ever been filed to end their marriage.
As RadarOnline.com previously reported, there is some speculation that they weren't actually legally married, and the Kabbalah wedding was just a symbolic ceremony.