Ashton Kutcher, Demi Moore And Other Celebs Support Charity That Helps Female Entrepreneurs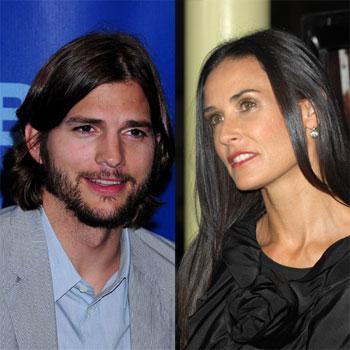 Ashton Kutcher and Demi Moore aren't letting their marital problems get in the way of a good cause.
The couple, along with Cindy Crawford and Charlize Theron have lined up to show support for a new campaign designed to fund women in business and RadarOnline.com has all the details.
The A-listers are buzzing about joinFITE's Lend Your Hand Campaign which aims to raise money for 3,000 female entrepreneurs.
Article continues below advertisement
The six-week campaign kicked off with a quiz, which can be viewed here on RadarOnline.com where supporters are asked to guess the celebrity hand.
Other high profile stars such as Emma Watson, Kelly Rutherford and Anna Lynne McCord have taken to their social networking pages to show their support and encourage people to donate too.
The campaign - powered by KIVA - ends on November 18 and more information on the empowering cause can be found at www.joinFITE.org.