Who's That Girl? Bristol Palin Unveils Sexy New Bod On DWTS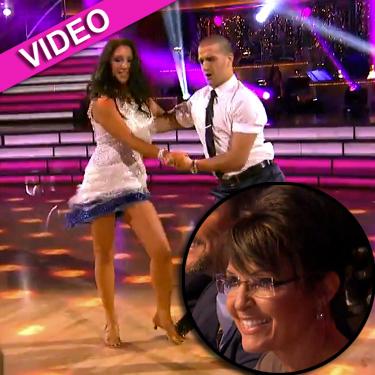 Bristol Palin really developed over the summer.
Sarah Palin's 21-year-old daughter won't be at the butt end of any baby fat jokes this season, as it looks like she had quite the makeover for the better, showing up to play sporting a sexy figure and smile.
The Alaskan, again paired with Mark Ballas, racked up 19.5 points with her cha cha cha to Pink's Blow Me (One Last Kiss). While the score was the night's third-lowest, the judges seemed to see progress in the abstinence advocate since her last go-round on the ballroom floor.
Article continues below advertisement