Who's Back For More? "Dancing With The Stars: All-Stars" Preview!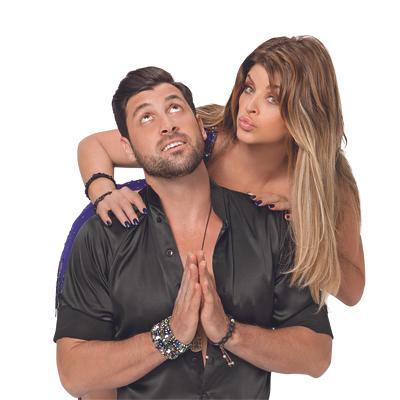 A cast of fan favorites returns for season 15 of Dancing with the Stars. But who's got the moves fancy enough to be the best of the best? Star magazine has the run-down!
Kirstie Alley
She's been reunited with Maksim Chmerkovskiy and has dropped more than 100 lbs., but Kirstie is facing an uphill battle.
AWKWARD: Can partners be too close? "I would tell him everything," says Kirstie, who admits she had a little crush on Maks. "I'd think in my head: 'I want to bang you!'" (OK, maybe it wasn't so little.)
Article continues below advertisement
Bristol Palin
Despite a third-place showing in season 11 and her disastrous series Life's a Tripp, Bristol's ready for another round of reality TV. "I figure that the press is going to be talking about me no matter what, so I might as well be having fun," she says.
SUIT UP: Bristol promises she won't make her biggest mistake twice: "No, I won't be dancing in a monkey suit!"
Drew Lachey
Nick's younger brother won season two, but times have changed. "The competition has stepped up since then," he tells Star. "I have something to prove."
BOOT CAMP: How would Army vet Drew compare the military to the ballroom? "You don't have to worry about being spray-tanned in the military — or have rhinestones chafing everywhere!" he says.
Pamela Anderson
Though Pam is still turning heads at 45, she'll have to do more than show skin if she wants to top her sixth-place finish in season 10.
HEAVY BOOTY: What would Pamela do if she defied the odds and won the mirror ball trophy? "I would carry it with me everywhere!"
Article continues below advertisement
Apolo Anton Ohno
The most decorated American athlete in Winter Olympics history won season four with Julianne Hough. Now he'll be an All-Stars favorite with partner Karina Smirnoff, who took gold with J.R. Martinez in season 13.
ON EDGE: Considering the speed skater has won eight Olympic medals, Apolo has one pretty ironic fear when it comes to DWTS. "It's going to be very competitive," he says. "Hopefully I won't fall too many times."
Shawn Johnson
The gold medal gymnast enters All-Stars as a heavy favorite — especially with three-time champ Derek Hough on her arm.
SECOND ACT: She won the mirror ball trophy in season eight, but that experience hasn't exactly calmed Shawn's nerves. "There are so many good dancers," she says. "I'm terrified!"
Kelly Monaco
Kelly won the first season of DWTS in 2005, but she hasn't exactly gotten much practice time on the set of General Hospital in the years since.
Article continues below advertisement
NO PAIN: Kelly remembers the physical trauma from hours of fox-trotting. "I don't think there's any way to get around your feet being sore and blistered," she says. Adds partner Valentin Chmerkovskiy: "If your pedicure stays clean, it means you're not doing enough."
Joey Fatone
It's been more than five years since the *NSYNC singer was edged out by Apolo on the season four finale. Is he ready for redemption?
ENCORE: Joey reunites with his old partner, two-time winner Kym Johnson, but she has some pretty modest goals. "We just don't want to get kicked off first," Kym admits. "Then we'll take it week by week."
Dancing With The Stars: All-Stars premieres Monday, Sept. 24, at 8PM on ABC