Kristen Stewart Dropped From Snow White Sequel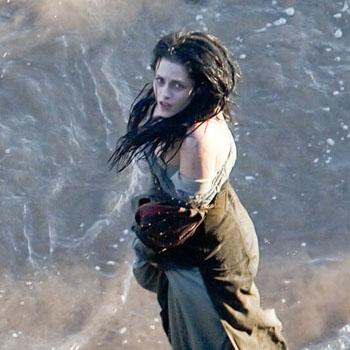 Article continues below advertisement
"Liberty let it be known in no uncertain terms that Rupert can't direct the sequel to Snow White and the Huntsman," a source previously revealed.
PHOTO: Kristen Stewart Poses In Drag For Elle
"They are trying to work things out after he was caught having an affair, and that is one of the sticking points. She just doesn't want him to ever work with Kristen again.
"Rupert is obviously disappointed because Snow White and the Huntsman was his directorial debut, and he had hoped on building on that with a follow-up after some decent reviews.
"But he knows his actions were inexcusable, and he's going to have to bite the bullet and listen to his wife on this one."
And now comes reports that Universal Studios has decided to shelve the scheduled Snow White follow up in favor of a "spin off" movie concentrating on Stewart's co-star, Chris Hemsworth's Huntsman character and not including Stewart at all.
It's unconfirmed, as of yet, if Sanders will definitely be given a second go in the director's chair, although it is reported that he will. The studio will also be looking for a new screenwriter though after David Koepp, who penned the original flick, has been paid off from his contract to write the sequel.