Exclusive
Kristen Stewart Relieved That Robert Pattinson 'Didn't Go There': Admits That Relationship Is Over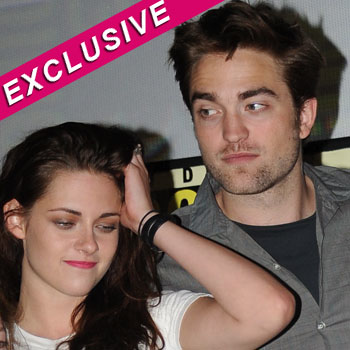 Article continues below advertisement
"Just like his devout fans, Kristen tuned into Robert's interview with Jon Stewart with drawn breath," an insider said.
"But after seeing him deflect the questions about her, Kristen's anxiety soon disappeared and instead she was filled with regret.
"While she was obviously relieved that Robert didn't trash her, the realization that their relationship was finally over hit her hard.
"Kristen was praying that after the dust settled she would get another chance and she was clinging on to that hope. But she knows now that it's not to be.
"Instead, she's believes that they can now work on a friendship and is desperate to apologize to Robert in person for her affair with Rupert.
"She doesn't want to lose Robert completely in her life and would love to count on him as one of her closest friends. After all, they both achieved worldwide fame together because of the Twilight films and that's something the pair will always share.
"While their relationship might have been tainted, they could still be the best of friends one day," the insider revealed.
Article continues below advertisement
RadarOnline.com also reported that Robert's anger towards Kristen had thawed as he took refuge at his Water for Elephants co-star Reese Witherspoon's home in Ojai, Calif.
"Rob was super angry for the first couple of weeks," a source told RadarOnline.com
"Angry at Kristen for ruining what they had, angry at her for the public embarrassment. But he's starting to wind down and really think about what he's going to do regarding his relationship with Kristen. He goes back and forth."