Exclusive
No Evidence That Sage Stallone Was Dealing Drugs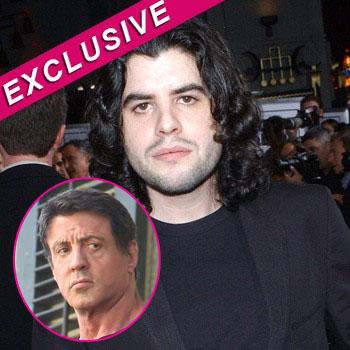 Article continues below advertisement
"First of all, if Sage was dealing, why would he leave so much evidence around? Drug dealers just don't operate like that. Secondly, Sage didn't need the money and his inner circle of friends is adamant that he didn't drink, or use drugs."
As we previously reported, Sylvester Stallone's oldest son was discovered unresponsive at his Studio City home two weeks ago, dead from an apparent drug overdose. Prescription pill bottles were found in Sage's bedroom but it didn't appear that it was a suicide. "There were a number of prescription bottles found at the scene but it did not appear to be suicide and no note was found," a source previously said.
Sage's cause of death is still listed as deferred, pending the results of toxicology results.
"It's looking like Sage's death was caused by an accidental overdose of prescription medication. Sage had five teeth pulled about a week before he died and that could have been a contributing factor in his death," the insider revealed.
RELATED STORIES: