Deadly Avalanche In The Alps Kills Nine Climbers, Four Missing Found Safe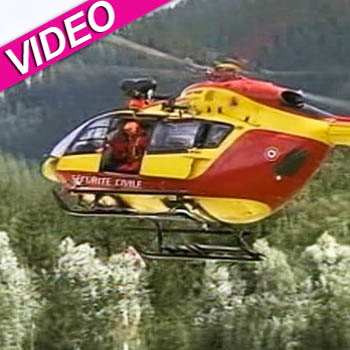 By Debbie Emery - Radar Reporter
There was finally good news for rescuers following the deadly avalanche in France's Mont Blanc mountain range that swept nine European climbers to their death and left 11 more injured when four missing people were found accounted for on Thursday.
The natural disaster hit at around 13,000 feet and officials believe it began when a 16-inch thick sheath of ice broke off and slid down the northern face of Mont Maudit and gathered mass until it transformed into a 50-yard onslaught of snow, reported the New York Times. A large climbing party of 28, roped into two groups, as well as about 10 other climbers were on the mountain when the avalanche struck, sweeping up some in its path.
Article continues below advertisement
It was feared that the casualty rate could be as high as 13, but investigators learned that two potential adventurers had canceled their trip and the other two had chosen a different route.
Dozens of rescue workers, mountain dogs and guides had scoured the mountain-side searching for life, after helicopters and several dozen gendarmes had worked to pull the dead - which reportedly included German, Swiss and Spanish citizens - and the injured from the mountain to airlift them to a hospital.
The mayor of the city of Chamonix, Eric Fournier, revealed that no weather bulletin had been issued warning of an avalanche, which is thought to have been caused by shifting ice sheets caused by a spurt of warm weather.
The latest accident adds to the Alp's already disturbing fatality rate this year. On July 3, five German climbers fell to their deaths in the Swiss Alps, plunging several hundred yards while descending the 13,155-foot Lagginghorn. Investigators are looking at what role ice beneath the snow might have played.
Mont Maudit, which translates to "Cursed Peak," is the area's third-highest peak, rising to an altitude of 14,650 feet.