Exclusive
Coroner Denies Reports That Sage Stallone Was Living In Squalor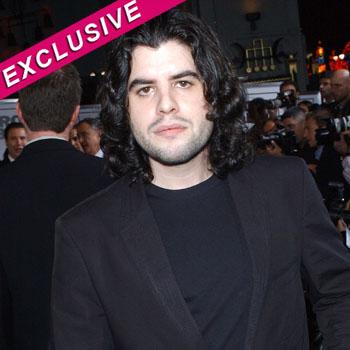 Article continues below advertisement
"Sage Stallone wasn't living in squalor. His home wasn't unordinarily messy. It seemed to be a typical male messiness. Mr. Stallone did have a housekeeper," Winter told Radar.
The 36-year-old's autopsy was completed on Sunday, but the cause of death is being listed as deferred until the results of toxicology tests are back in about 4-6 weeks.
"There is a security hold on the case. There were prescription bottles recovered from the scene, but we aren't saying at this time what those medications are," Winter said.
As RadarOnline.com previously reported, just two months before he died Sage was excited for new work projects and was even making plans to shoot a 16 mm movie.
"I saw nothing to suggest that he was in a suicidal mood. He was telling me about how he wanted to shoot a film, he seemed hopeful for the future and making work plans," photographer Mark Berry previously told Radar. "I didn't see any squalor or filth at his home, it wasn't like the show Hoarders like it has been portrayed."
Article continues below advertisement
"My impression was that he was a very talented character who seemed under the influence of a pharmaceutical medication, he wasn't a wreck but he was just a little spaced out," Berry went on to reveal.
"I wasn't entirely shocked when I heard (of his death), my initial thought was that he had an accidental overdose, or that his body just packed up," he said.
RELATED STORIES:
LAPD Wants To Question Docs That Prescribed Sage Stallone Medications