Woman Watches NASCAR With Friend For 18 Months After He Died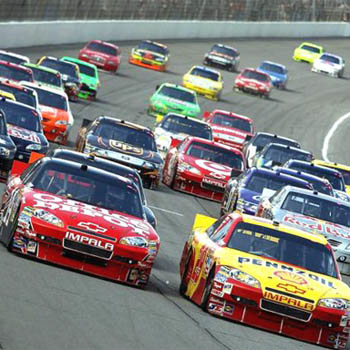 By Debbie Emery - Radar Reporter
For NASCAR fans, nothing beats the energy of the crowd at the track and watching the excitement of the race with people who share your passion, so it is only natural that after a woman found a buddy who shared her interest she would want to hang on to him.
However, Linda Chase of Jackson, Michigan, took her fanaticism for both the races and her friend a step too far by continuing to watch with Charles Zigler for 18 months after he died, reported the Jackson Citizen Patriot.
Article continues below advertisement
The platonic couple lived together for 10 years but when Zigler passed away at around age 67 or 68, Chase could not stand to be parted from him and instead of reporting the death she kept him in the house and continued their NASCAR tradition to chat with him during the races for 18 months until his body was discovered by authorities.
"It's not that I'm heartless. It's just that after so many bad things happen to you, I don't know," said Chase, 72. "I didn't want to be alone. He was the only guy who was ever nice to me.
"You had to know Charlie, he had the best sense of humor in this whole world," she revealed.
Police were alerted to Zigler's Christmas 2010 demise by family members who were concerned because they hadn't heard from him for a while, and when they visited his house last Friday they found the elderly man still sitting – albeit somewhat stiffly – in his favorite chair.
A medical examiner determined Zigler died of natural causes, but Chase may still face charges for fraud because she had continued to cash in his social security checks since his death.
Article continues below advertisement