Exclusive
Russell Brand And Geri Halliwell Sober In Love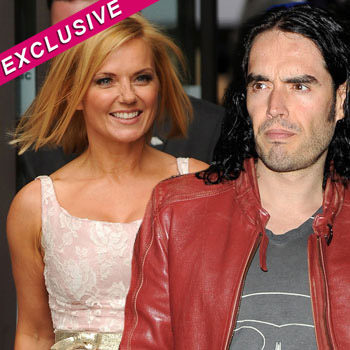 Article continues below advertisement
They're perfect for one another!
"Russell and Geri bonded over the fact that there's more to life than drinking," a source revealed.
"Back in the 90s the pair partied for England. Their drunken escapades were well documented and there wasn't a day where they weren't pictured staggering out of a hip London venue. But now they like nothing more than shunning the fancy clubs and bars.
"They have cleaned up their lifestyles, both are avid Yogis and don't touch a drop of alcohol.
"Geri has her daughter Bluebell to consider, while Russell has been sober for almost 10 years and has risen to the top clean and knows if he did drink he would be right back where he started.
"That was why it was so tough for him when he was married to Katy. He would avoid any after-parties because he didn't want to be surrounded by people who were drinking around him.
"It was the same for Geri, her ex Henry wanted to continue partying and she was just desperate to settle down. That's why they split.
Article continues below advertisement
"Russell and Geri are at the same place with their lives and they want to settle and enjoy the fruits of their labor," the source said.
UK tabloid The Sun first reported that Russell split with Isabella Brewster earlier this month to be with Geri and they are in a "very serious" romance.
Russell even took Geri, 40, and her 6-year-old daughter Bluebell Madonna on a tour of Hampton Court Palace over the weekend.
Katy Perry And John Mayer Have A Party Date