Russell Brand Smoked Heroin On Camera, Admits "I'd Rather Be A Drug Addict"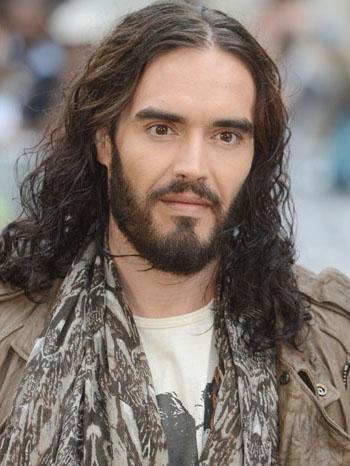 Shocking real-life footage of Russell Brand smoking heroin is part of a new documentary detailing his drug addiction.
The British lothario has allowed viewers to see him at his worst, when he was in his 20's holed up in a dingy London apartment at the peak of his struggles.
However instead of feeling repulsed by the image of himself preparing and smoking the killer drug, the 37-year-old admits he still craves his old life.
Article continues below advertisement
"A proper little junkie," he says to his friend Martino Sclavi who is watching the clip with him as they sat in a suite at London's Savoy Hotel. "This is when you know it's a disease. It doesn't matter that I was sat in that flat in Hackney and now I'm in the Savoy. I'm jealous of me then.
"It doesn't make a difference to me. The money, the fame, the power, the sex, the women - none of it. I'd rather be a drug addict."
However Brand follows up the honest admission - which was filmed for the BBC TV documentary Russell Brand: From Addiction to Recovery - with the horrific lows of the drug too.
"The consequences of my actions affected so many people," said the comedian, who has been clean for ten years. "Heroin is a greedy drug, it'll take everything.
"First it'll take your money. Then it'll take your friends, your family, your car, your house. Then it's going to take bits of your body. In the end I used to be scoring with people that had eyes missing, limbs missing.
Article continues below advertisement
"You'll take it until it takes your life. It'll take everything until the last thing and you'll gladly give it that rather than give up drugs."
Brand - who is now dating Isabella Brewster following a split from wife Katy Perry - eventually got clean after spending 12 weeks in 2002 at a rehab facility in England.
"This was the beginning of a life-long journey of doing things differently," he said.
The documentary will air in the UK later this month.