Before She Was Famous – See Katy Perry As A Teen Christian Rocker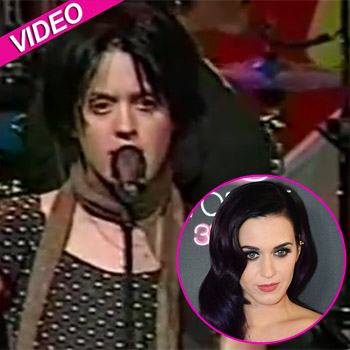 Before Katy Perry was Katy Perry, she was Katy Hudson.
And we've unearthed this decade-old video of the Firework singer when she was just a firecracker, performing a Gospel song called Search Me on a Christian TV station.
In the clip, a 17-year-old Katy -- whose parents are both Christian ministers -- sports a bob hairdo and strums an acoustic guitar, emanating a sound synonymous with early 2000s rock. Katy's early music experience began on the spiritual side, as she was inked to Red Hill, a Christian music label, at just 15. 
Article continues below advertisement
The pop singer would break out to mainstream success in 2008 with her album One of the Boys, which spawned hits like I Kissed A Girl and Hot N Cold.
In related news, Katy's new 3D documentary Katy Perry: Part of Me, didn't fare so well at the box office this weekend, pulling in a paltry $7.1 million in its opening volley.
Watch the video on RadarOnline.com below: