Olympics Close With A Rock 'N Roll Party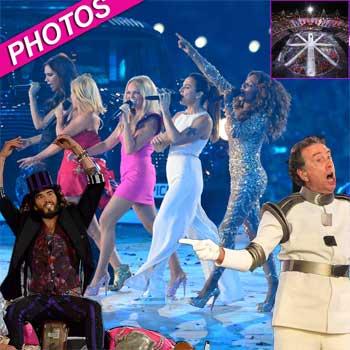 The 2012 Summer Olympic Games closed with a bang, with the London organizers putting on a rock and pop concert for the ages.
George Michael rocked out, the Spice Girls reunited, and legendary Queen guitar god Brian May had 80,000 fans on their feet.
Kate Moss and Naomi Campbell did their catwalk best to the music.
Eric Idle had everyone singing along to his rendition of the classic Monty Python song, Always Look on the Bright Side of Life, and Roger Daltrey and Pete Townsend did a medley of their best-known The Who hits.
Article continues below advertisement