Exclusive
Katy Perry Embarrassed About Falling For John Mayer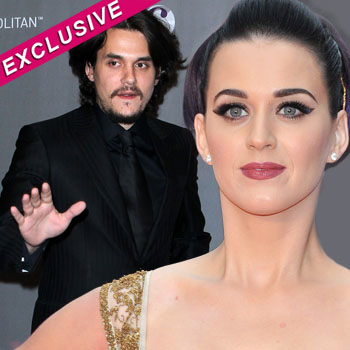 Article continues below advertisement
"Katy fell hook, line and sinker for John, so when he broke it off she was ultimately surprised and incredibly embarrassed," a close source revealed.
"She's ashamed that she got played – it was the classic ladies man move, he added another notch on his bed post. He charmed Katy, got what he wanted and moved on.
"But Katy really liked John, she thought their relationship was the real deal, especially after he told her he wanted to put an end to his womanizing reputation and was thinking of settling down.
"Family and friends did their best to dissuade Katy from hooking up with John because they were concerned that he was going to treat her like his other conquests.
"Now, Katy is keeping mum on the subject and won't have anyone tell her, 'We told you so,'" the source said.
As RadarOnline.com exclusively reported, John ditched Katy and the pair are no longer on friendly terms, despite his claims he's a reformed man.
Article continues below advertisement
"John did a real number on Katy," a source told RadarOnline.com.
"She held off from his advances for the longest time, but he laid on the charm thick and promised her he was a changed man. She eventually gave in, fell head over heels for him and then - yep - once he had made his conquest, he dumped her."
And the pair, who began their relationship as friends, now can't stand the sight of each other. A source spotted the former couple at a mutual friend's dinner party on Tuesday night and they completely ignored one another!
"It was so weird! Katy stayed in one room the whole night and John stayed in the other and when they passed each other they both just kept their head's down. It was like they had this incredible animosity for each other and everyone else at the party could feel it," an eyewitness told RadarOnline.com.
"You could cut the atmosphere with a knife. It was all incredibly high school!"
RELATED STORIES:
Say It Isn't So! John Mayer Dumps Katy Perry After Just Weeks Of Dating