Exclusive
No Regrets! Katie Holmes is 'Blissfully Happy' Without Tom Cruise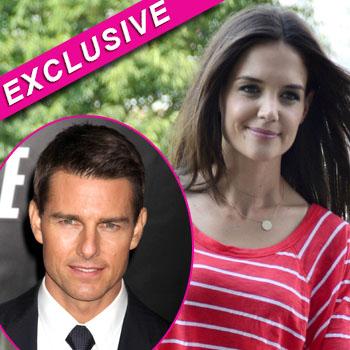 Article continues below advertisement
"Katie is a new woman, she feels refreshed, free of Tom and doesn't have a worry in the world," an insider revealed.
"When before she used to fret if she was ever single, now she's happy to be alone. Katie's enjoying her independence and is working on herself right now.
"She's been enjoying the company of her family a lot more, something she couldn't really do when she was married to Tom. He controlled who she saw and he often wasn't so approving of her family.
"Tom also influenced what movies she appeared in, so she was unable to steer her career in the way she wanted to. Now, she has full control over what she wants to do and that freedom is exciting for her.
"Scientology was a huge fear for Katie too. She was raised a devout Catholic and never committed herself to it fully. It always concerned her that they would expose private details of their relationship, and she was scared personal moments would become public knowledge.
Article continues below advertisement
"It was a relief for her to be finally rid of Tom, but she was filled with some guilt over the way she did it. When she first met Tom, he whisked her off her feet and she was head over heels in love with him. But soon his controlling nature took all the fun out of their relationship.
"Tom had absolutely no clue that Katie had been planning an escape route for almost a year, but she felt it was the safest way for her and Suri to break free," the insider revealed.