D. B. Sweeney Gets Trashed By Twilight Fans For Calling Robert Pattinson A 'Douche'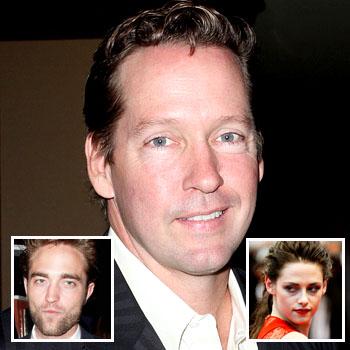 Actor D. B. Sweeney has ignited a Twitter war with Twilight fans after daring to suggest that Kristen Stewart was right to cheat on boyfriend Robert Pattinson.
"Just saw Pattinson on #DailyShow trying to figure out what took k-stew so long to look around with this douche astride her. #holytwit," the 50-year-old wrote.
He immediately received a backlash of hate messages from Twi-hards!
The Cutting Edge star has appeared on shows including The Event, 24, and Jericho but the kicker is that Sweeney just worked with Kristen's mom Jules Stewart on the movie K-11 which she wrote and directed.
Article continues below advertisement
"Hey #twilight geniuses – try decaf! A little too worked up over a skinny vampire," Sweeney responded.
Fans retorted with comments like "I hate you. Do not mess with Rob" and "Don't talk s**t about the greatness which is Rob when your credentials can't even match his."
Wrote another of his followers, "@actordbsweeney woah looks like someone pissed off a bunch of 13 year old girls and 45 year old single women with a cat collection!"