Exclusive
Scandalous Silence: Kristen Stewart Refuses To Talk About Robert Pattinson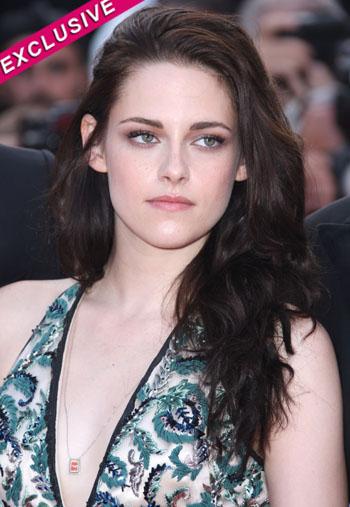 Kristen Stewart is refusing to talk about her situation with Robert Pattinson, RadarOnline.com is exclusively reporting.
The 22-year-old Twilight star, who skipped Thursday night's London premiere of new movie On The Road, will remain in hiding until next month's Toronto Film Festival.
She will then go into full-promotional mode to sell her latest flick, but doesn't plan on doing an interview to address her cheating scandal any time soon.
Article continues below advertisement
"Kristen has been hiding ever since the story of her affair with Rupert broke – and she doesn't plan on breaking that habit justyet," a source close to the actress revealed.
"Unlike Rob, who faced the music and threw himself into promoting his new movie Cosmopolis, Kristen isn't comfortable with facing a barrage of questions about the cheating scandal.
"Her pals have urged her to follow Robert's lead and dosome interviews for On The Road – just to get it over and done with. The sooner she faces the music, the quicker it will all end and the media glare will fall on someone else.
"However, Kristen is scared. The backlash from her Twilight fans has upset her - she's lost and doesn't know what to do.
"The longer she stays out of the spotlight, the worse she looks. This could all have been over if she stood up to her problems and apologized for her actions in an exclusive interview," a source revealed.
Of course, Kristen did apologize soon after news broke of her affair with Snow White and the Huntsman director Rupert Sanders. But her statement on People.com caused further uproar when she failed to mention Rupert's wife and kids.
Article continues below advertisement
Stewart said: "I'm deeply sorry for the hurt and embarrassment I've caused to those close to me and everyone this has affected. This momentary indiscretion has jeopardized the most important thing in my life, the person I love and respect the most, Rob. I love him, I love him, I'm so sorry."
As Radaronline.com previously reported , Kristen isn't the only one keeping quiet over the break up.
In another interview promoting Cosmopolis, Robert, 26, successfully dodged questions during a 30 minute interview with MTV First.