Anorexic Twins Die In House Fire After Vowing They 'Didn't Want To Live'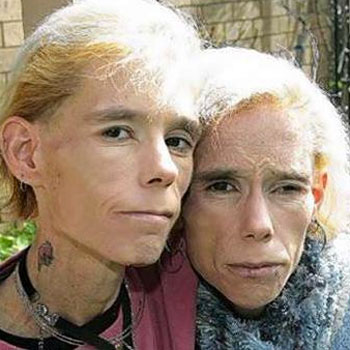 By Debbie Emery - RadarOnline.com Reporter
Anorexic twins Clare and Rachel Wallmeyer battled anorexia-nervosa together in life, and on Monday night the startling-thin pair died together in bizarre circumstances.
The inseparable sisters from Geelong, which is about 47 miles southwest of Melbourne in Australia, were discovered together in the living room of their home by fire officials investigating a deadly house fire. One of the twins was already dead and the other died in the hospital on Tuesday morning, reported The Australian.
Article continues below advertisement
After being alerted by neighbors, firefighters were able to extinguish the blaze quickly, which they think was accidentally sparked by a lit cigarette as both girls were heavy smokers and had struggled with substance abuse issues over the years.
The 42-year-old Wallmeyer twins had suffered with anorexia since they were 14 and long believed that their eating disorder would be the cause of their double death.
"We live to die," Rachel told 60 Minutes, a public affairs show on Australia's Nine Network in 2004, revealing that both twins' 'goal weight' was an emaciated 55 pounds. "You take away anorexia and I am nothing, I don't even know who I am.
"I think the biggest lesson that we could teach people is anorexia is an insidious disease, a mental disease that has physical implications that kill, and those that suffer it, unless they have something to fight for, die," she revealed.
Article continues below advertisement
Their mother, Moya, had told the show at the time: "I just cannot imagine losing them. I think it would be horrific losing one daughter, but losing two? I can't bear to think of it," and she is not taking the double loss well.
"Mum's really struggling. We loved them," the twins' brother, Mark Wallmeyer, told the Daily Telegraph after the fatal fire. "It was always going to happen, but you're never happy when family dies."
Despite their super tight bond, the sisters also had a very volatile relationship, with Rachel even being accused of trying to murder Clare in November 2010.
Police were called to the apartment they shared in Camira Court after neighbors witnessed Rachel trying to throttle her twin sister and making threats. She was charged with attempted murder and recklessly causing injury and unlawful assault. She was released on bail and the murder charge was later withdrawn.