From Sexy To Sickly! Matthew McConaughey Shows Off Shocking Weight Loss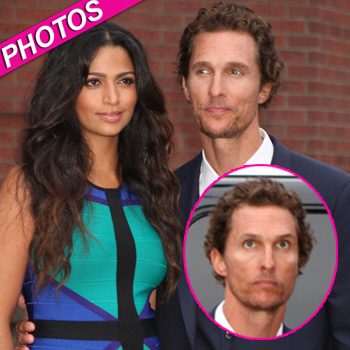 Anne Hathaway isn't the only star willing to drop a massive amount of weight for a movie role!
Matthew McConaughey, who is down 15 pounds since he steamed up the big screen as a male stripper in Magic Mike, hit the New York screening of Killer Joe on Monday night, revealing a shockingly gaunt figure – and he still has 15 more pounds to lose for his next movie!
The actor recently revealed on Larry King's Ora TV webseries, Larry King Now, that he is in the process of dropping 30 pounds to play an HIV patient in his upcoming movie The Dallas Buyers Club.
Article continues below advertisement
"I'm losing some weight," he told King. "I've got a role coming up in the middle of September. I've lost about 15 pounds, I've gotta lose about 15 more.
"I should not look healthy by the time I'm finished doing this," McConaughey revealed.
While many stars would consider this a "diet" the eccentric actor likes to consider it more of a "cleanse."
"It's a bit of a spiritual cleanse, mental cleanse," McConaughey says. "I'm drinking a lot of tea.
"It takes a while for your body to understand that it has to feed off of itself and that you're not going to give it something else from the outside."
The actor was joined on the red carpet by his pregnant wife Camila Alves, who stunned in an I.N.C. International Concepts bandage dress and heels from the same collection.
RELATED STORIES:
How Jordin Sparks Lost 50 Pounds And Dropped Four Dress Sizes
Katie Holmes Wasting Away! Divorce Stress Makes Weight Plummet To Estimated '100 Pounds'