How Jordin Sparks Lost 50 Pounds And Dropped Four Dress Sizes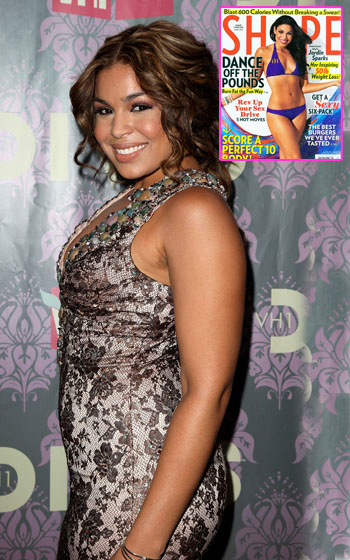 Jordin Sparks is an American Idol when it comes to weight loss!
The 22-year-old, who has lost a whopping 50 pounds and dropped four dress sizes since she was crowned the season six winner of the hit talent show, reveals all of her diet and workout secrets and shows off her hot bikini bod in the August 2012 issue of Shape magazine – and RadarOnline.com has the details.
"I just wanted to be healthy," she admits about her motivation to lose weight, explaining that she was getting physically ill because of her lifestyle choices. "I knew I had a long road ahead of me. I was barely working out, and my diet was a mess."
Article continues below advertisement
Jordin explains that her first steps were cutting out unhealthy meals on the go, like surgery drinks and pastries at Starbucks and late night dinners in hotel rooms, which she replaced with healthy options like Smartfood popcorn and sauteed turkey breast with steamed carrots, and then also controlling portion sizes by making sure her meals fit onto a normal sized plate. Her final step was making sure that she stopped eating two hours before bedtime.
As far as exercise is concerned, the Sparkle star had trouble getting into the groove.
"I had to start gradually," she explains, getting going by taking daily walks near her home. "Soon I was able to shift to a more challenging pace and go hiking in the nearby mountains."
Next up was joining a gym and indulging in strength-training sessions and also taking Zumba classes.
"The weight really started falling off. It was awesome."