Exclusive
Jessica Simpson Is Taking Her Time And 'Losing Weight Slowly'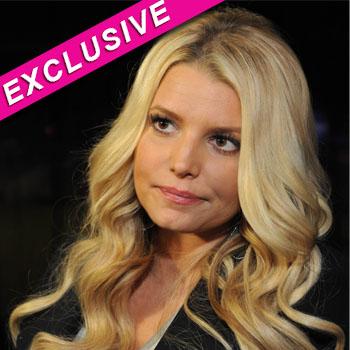 Article continues below advertisement
"She's not trying to drop 10 pounds a week or anything crazy like that. She wants to do it at her own pace and make sure she's healthy."
Jessica hits the gym frequently with celebrity trainer Harley Paternak, and she's a dedicated student, according to the source.
"Her goal right now is to lose one pound a week and Harley's training program is keeping her on that schedule," the friend said.
"Jessica is trying to work out as much as she can, but she is loving every minute of being a mom and never wants to leave her daughter."
Her plan to slowly drop the weight might not be the typical way a Hollywood star does things, but Jessica is doing it this way for her own reasons.
"Jessica wants to be healthy for life, not just get super skinny quickly. She knows that she isn't going to fit in size 0 jeans right away, she wants to be healthy for her daughter, her fiance and even any kids she might have in the future!"
RELATED STORIES: