Jordin Sparks Amazing Slim Down: How She Did It!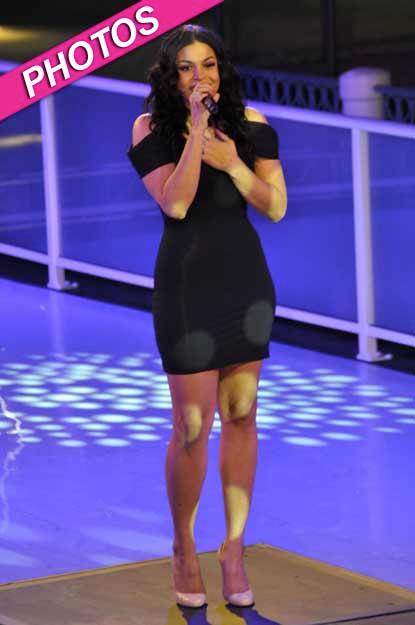 Looks like at least one person is proud to show off their losses in Las Vegas.
Ex-American Idol winner Jordin Sparks displayed her slimmed-down figure in a tight dress, kicking off the Venetian Hotel and Casino's Winter In Venice Festival in Las Vegas on Monday, and RadarOnline.com has photos of her amazing weight loss.
Following the show, Sparks tweeted, "I had a great time 2night kicking off #winterinvenice! Thank you @PalazzoLasVegas & @venetianvegas! Its gorgeous!
Article continues below advertisement
"Holidays are here!"
The 21-year-old shared her slim down and workout secrets with our friends at Shape magazine.
"I started slowly by walking the path around my house, and then eventually walking a little bit faster, and then actually going and climbing up the mountain near my home," she said. "So it was literally a mountain to climb, but I did that."
In addition to hiking, Sparks began working with a personal trainer, taking Zumba classes with her mom and making small changes in her diet. Her hard work paid off when she posted a photo of herself in a two-tone bikini on Twitter saying, "I don't know why, but my bathing suit reminds me of fruity pebbles."
"For me to even be talking about bikini confidence  is crazy," she said. "If you had asked me a couple of months ago, I probably would have been like, 'what are you talking about…' so it's actually huge for me to even feel okay with putting a bikini on."
Fun fact: Sparks outlasted Weight Watchers spokesperson Jennifer Hudson on American Idol five years ago to become the show's 2006 champion -- and youngest-ever winner.