Exclusive
Recovered Anorexic Crystal Renn 'May Have Relapsed,' Reveals Eating Disorder Expert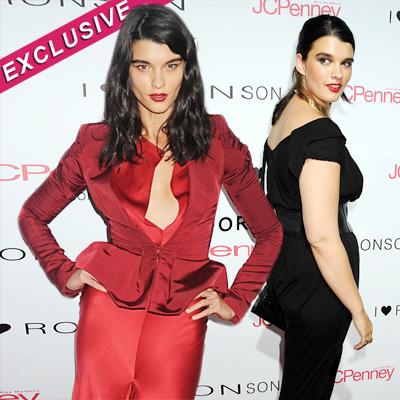 Article continues below advertisement
"It is common for people with eating disorders to have periods of relapse. This can be caused by numerous factors but most common are emotional issues," psychotherapist Jessica Aronson, who has not worked with the star, told RadarOnline.com in an exclusive interview.
Arsonson went on to reveal that she is "curious as to how this model felt in a larger body and size."
Renn's current gaunt face and stick-thin figure is a dramatic contrast to the healthy curves she flaunted at The Metropolitan Opera Fall Gala season opening of Anna Bolena.
"It was clearly not a comfortable weight or place for her because she was unable to maintain weight restoration at that place."
The 25-year-old model has been open about her struggles with eating disorders in the past, penning a tell-all book called Hungry: A Young Model's Story of Appetite, Ambition and the Ultimate Embrace of Curves.
She went on to enjoy several years as a plus-sized model before revealing in November 2010 that she had dropped several dress sizes due to taking up hiking and yoga.
Article continues below advertisement
While they are both usually healthy activities, exercise can be taken to extremes by people with obsessive personalities, revealed our expert.
"An inability to be flexible with her exercise routine and regime is consistent with needing to be in control," Aronson explained to RadarOnline.com. "Often when someone cannot adhere to their routine or in the case of someone with an eating disorder, their maladaptive behaviors, they feel out of control."
The 5' 9" beauty was recently defensive about her weight loss, blasting back at critics on her Ford Models blog:
"When this whole weight loss thing happened, I think that a lot of people wanted to point their finger at somebody," she wrote. "I think that they wanted to find a conspiracy where there absolutely was none."
RELATED STORIES:
Former Plus-Sized Model Crystal Renn Shows Off Shockingly Thin Figure