Exclusive
Mick Jagger Was A 'Prisoner Of His Fame', Rolling Stone Resented Rock Star Status, Says Author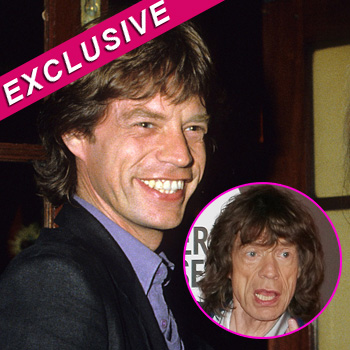 Mick Jagger turns 69 years old Thursday and is classified as one of the rock gods of his generation.
But RadarOnline.com has an exclusive look at best-selling tome BackStage Pass VIP, which claims that the Rolling Stone has never been comfortable with being a rock star and always struggled to be taken more seriously.
Despite being adored by women, and men, alike and filling stadiums around the world, Jagger wanted to be respected by other leaders but instead found himself being passed drugs and being used for photo opportunities rather than being spoken to which made him feel like nothing more than a court jester.
Article continues below advertisement
In fact, first wife Bianca Jagger knew the issue was his Achilles heel and would call him "an organ grinder's monkey" during their fiery arguments.
Exactly 40 years ago, on Jagger's 29th birthday, he was left shocked and depressed when Atlantic Records head Ahmet Ertegun threw him a private party in a five star hotel in New York City.
Instead of it being a classy affair like the Dancing In The Street star hoped for, he was confronted by a naked girl bursting out of a giant cake who began dancing erotically in his face, which most men would have loved - but the pouty one was furious.
"There was nervous laughter everywhere and Jagger's jaw was clenched and he was seriously uncomfortable for lots of reasons, one being that wife Bianca was sitting right next to him," author Debra Sharon Davis said. "Jagger was angry and humiliated. He wanted to be treated like a respected businessman and not a rock star."
Ironically, the only woman that Jagger, who was known to be a male chauvinist, found solace in was You're So Vain singer Carly Simon whom he thought was smart and talented and respected in a way that he longed to be.
Article continues below advertisement
"In earlier years, Jagger was a prisoner of his fame, a paranoid, almost poignant figure," Davis revealed. "Police would be following him at night, pull him over and ask to search his car and he'd have to phone his attorney because he was scared they would try to frame him with drugs."
Davis also claims that the large-lipped lothario never trusted many people and always felt he was being taken advantage of, especially by women, including his first wife Bianca, and later Jerry Hall.
The father-of-seven lamented the fact that he was just a meal ticket to them and to his many lovers.
When Jagger was knighted in 2003, he finally felt he got the ultimate recognition, but it drove a wider stake in between him and band member Keith Richards who felt that Jagger was selling out and it wasn't akin to their bad boy rocker image.
"Jagger only pretended to be a rebel," Davis adds. "For him it was an act. In his day a way of gaining fame and wealth. Today, he might have chosen the life of a tech mogul."
Article continues below advertisement