Katie And Suri Have A Girls Lunch Out In NYC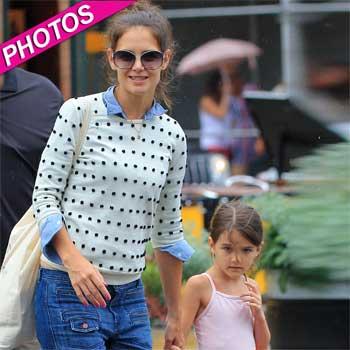 Katie Holmes and Suri Cruise made their way out between rain showers Sunday to have a bite at their favorite lunchtime eatery, Pastis.
Suri was in one of her cute pink ballet leotards and Katie was casual in jeans for the outing.
It's been a busy weekend for Katie, who appeared to be in the best of moods.
Friday night, the soon-to-be-ex Mrs. Tom Cruise was out to dinner with one of her divorce attorneys, Jonathan Wolfe, and his wife.
Article continues below advertisement