Katie And Suri Feed The Giraffes At The Bronx Zoo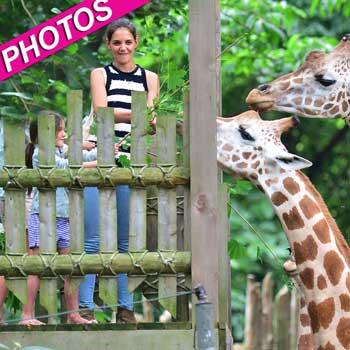 How zootastic! Katie Holmes and Suri Cruise couldn't stop laughing and smiling as they visited the giraffes at the Bronx Zoo on Saturday, even getting to feed the hungry animals from a special station.
Katie held out branches for the spotted herbivores, including a couple of hungry adults and a four-month-old female calf who couldn't quite reach high enough.
Tom Cruise's soon-to-be ex took lots of pictures too, using her smartphone to get shot after shot of the giraffes.
Article continues below advertisement