Ex-Tom Cruise Club! Penelope Cruz Lived In Katie Holmes' NYC Breakup Apartment Block!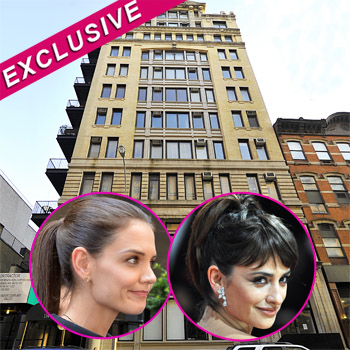 Article continues below advertisement
Cruz, 38, is now happily shacked up with handsome husband, fellow Oscar winner Javier Bardem, but a source told RadarOnline exclusively that the pretty Spaniard laid her head at the Manhattan address post Cruise split, up until two years ago.
The odds of the two women living at the same address in the whole of Manhattan are staggering. Of course though, coincidences do happen, especially when it comes to Tom and his ladies.