Katherine Jackson Breaks Her Silence, Insists She Was Not Kidnapped Just Needed a Vacation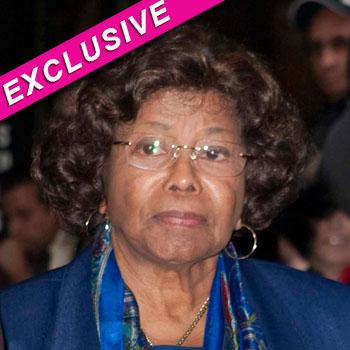 Katherine Jackson has broken her silence after 10 long days of no communication, insisting that she was not kidnapped and that she just needed a "short vacation."
The Jackson family matriarch phoned into ABC news Wednesday to debunk reports that she had been held against her will by Randy, Jermaine and Janet Jackson and went on to defend her children's character.
"There are rumors going around about me that I have been kidnapped…. I am here today to let everybody know that I am good and fine," the 82-year-old said.
Article continues below advertisement
"My children would never do anything to me like that."
Jackson sidestepped the question of why she would leave three young children that were in her care, alone without a guardian and also of why she did not inform them that she was leaving.
Stating that she just felt like taking "a short vacation."
She did however explain why she did not talk to her worried grandchildren while she was gone: "One reason I didn't call is I just gave up my phone and I didn't want to have any phone calls while I was here."
When it comes to losing custody of her son Michael's three children, of whom she has been guardian since their father's death in 2009, she said she was "devastated."
"I am devastated that while I've been away my grandchildren have been taken away from me, and I'm coming home."
As RadarOnline.com previously reported, Katherine was stripped of custody during an emergency hearing Wednesday and Tito Jackson's son, TJ, was awarded temporary guardianship.
Article continues below advertisement