Exclusive
Katherine Jackson Still 'Not In Contact' With Missing Persons Investigators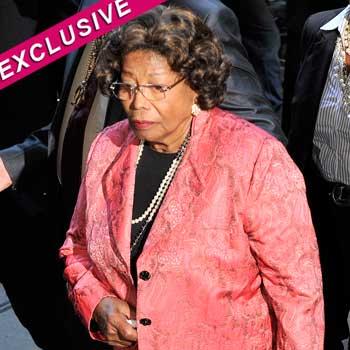 Her sons Jermaine and Randy say she's safe and under a doctor's care in Arizona, but eight hours after the Los Angeles County Sheriff's Department publicly asked Katherine Jackson to get in touch they still haven't heard from her.
As RadarOnline.com revealed, a missing persons report was filed late Saturday by Katherine's nephew Trent Jackson, after a week of her grandchildren, Prince, Paris and Blanket, not being able to reach her.
Article continues below advertisement
"We have nothing further to report on the case of Katherine Jackson at this time," a spokesperson at the Malibu/Lost Hills Sheriff's Station told RadarOnline.com exclusively just after noon Pacific Time on Sunday. "She has not been in contact."
This is not what authorities had hoped would happen. At 4 am Sunday, they publicly asked her to contact them.
"Katherine Jackson is reportedly with family members," the department said at that time. "Late Saturday night, a different family member reported that he was unable to speak with her and is concerned for her well being. Deputies are continuing to make efforts to reach her and ask that she contact the Malibu/Lost Hills Sheriff's Station of the Los Angeles County Sheriff's Department."
The mystery of Katherine's whereabouts comes amid the latest Jackson family controversy. Katherine's children Randy, Jermaine, Tito, Rebie and Janet all signed a letter addressed to the executors of their brother's estate demanding that they step down.
Their letter included the allegation that Katherine was so stressed by their handling of the estate she'd had a "mini-stroke," something Paris and Katherine's reps have all denied.