Exclusive
Dr. Arnold Klein Suing Medical Board Over Being Ordered To See A Shrink & Get Drug Tested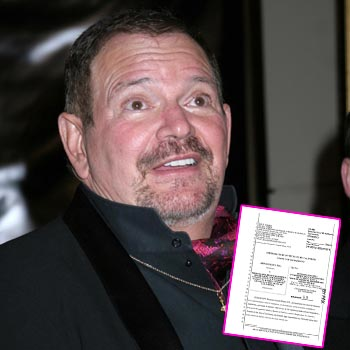 Article continues below advertisement
DOCUMENTS: Dr. Arnold Klein Sues The Medical Board Of California
Jackson's doctor to the stars is under investigation by the medical board because of large amounts of controlled substances that Klein gave the King of Pop.
Dr. Klein is asking a judge to order the medical board to provide him with documentation about why he was ordered to see a mental health professional and be tested for illegal drugs. The docs state, "Dr. Klein again reiterated his willingness to comply with the order -- provided he first have an opportunity to assure that it was in fact lawfully issued, and for good reason, as provided by enabling legislation. For that, there needs to be transparency."
On May 2, 2012, the California Medical Board ordered Klein to "undergo a physical examination, a mental examination, including psychological testing, and to submit to testing to detect the presence of scheduled and illicit drugs...the failure of Dr. Klein to comply with this Order shall constitute grounds for disciplinary action suspending or revoking his Physicians and Surgeon's certificate," the court order states.