Exclusive
Michael Jackson's Bankrupt Former Dermatologist Accused Of Stiffing Landlord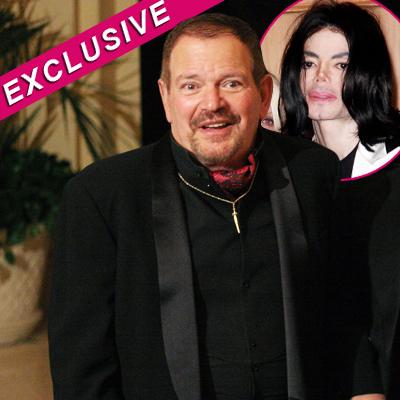 RadarOnline.com Assistant Managing Editor
Michael Jackson's long-time dermatologist and friend, Dr. Arnold Klein, is being accused of not paying rent for his $60k a month swanky Beverly Hills mansion and using his bankruptcy proceedings to "maintain a lavish personal lifestyle at the expense of his creditors," according to court documents obtained exclusively by RadarOnline.com.
As we previously reported the bankrupt former "doctor to the stars" auctioned off memorabilia from celebrities that had made him famous to pay off his creditors. All three of Klein's multi-million dollar homes are also being sold off. He has a total of $12 million in debts, according to his federal bankruptcy filing.
Article continues below advertisement
EXCLUSIVE DOCUMENTS: Dr. Arnold Klein Accused Of Stiffing His Landlord
The company that owns the Beverly Hills estate Klein is currently living in, YLH 26 Holdings, is asking a judge to lift a stay that prevents Dr. Klein from being evicted because he is in bankruptcy proceedings. Klein signed the lease on January 24, 2011, for a two month term at $60k a month, and after that it went from month-to-month. According to court documents, Klein allegedly stopped paying on April 1, 2012, and the landlord is responsible for paying the utilities.
The landlord began eviction proceedings, but according to the documents, "On or about May 1, 2012, YLH received a letter from Peter M. Lively who identified himself as Klein's bankruptcy counsel...The letter states that Klein is in Chapter 11 bankruptcy, which was filed on January 20, 2011, four days prior to entering into the Lease. This was the first time YLH was given notice of Klein's bankruptcy. The letter asserts that the automatic stay applies to prevent YLH from taking action to remove Klein from the property."
Article continues below advertisement
The company claims that the last rental check they received from Klein was only partial payment covering April 1-15, 2012, and he allegedly hasn't made any payments since then.
Further causing distress to the homeowner - Klein's utility bill averages a whopping $6,832.11 a month, which Klein doesn't have to pay!
"YLR has a legitimate concern that Klein might cause significant harm to the Property, and the ability to recover from the estate for any such damage is questionable," the documents assert. "The property is a large, luxurious residence which contains many valuable artifacts and features. The Property was rented furnished and contains over $1 million in furniture and artwork, some of which is irreplaceable. Klein's frequent overheating of the large pool on the Property to levels beyond the manufacturer's recommendations indicates his disregard for the preservation of the Property's assets."
YLH further claims in their court filing, "Chapter 11 bankruptcy debtor, Arnold Klein, has taken advantage of the protection of the automatic stay in order to maintain a lavish personal lifestyle at the expense of his creditors. Klein's gross mismanagement of his bankruptcy estate led the Court to appoint a Chapter 11 Trustee to oversee the estate. Nevertheless, Klein continues to misuse the bankruptcy process in an effort to remain in possession of a $60,000/month Beverly Park home without paying rent. Movant seeks relief from stay in order to pursue its state court remedies to obtain possession of the property."