EXCLUSIVE DOCUMENTS: Michael Jackson Doctor Arnold Klein Files For Bankruptcy; Owes Creditors $3.5M -- Read His Petition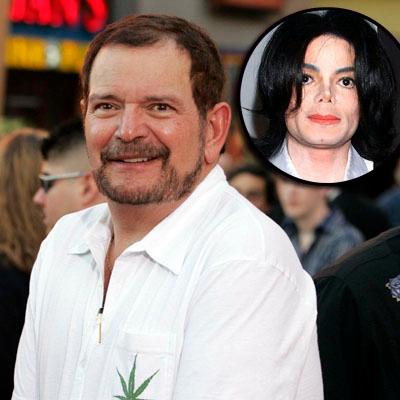 Michael Jackson's former dermatologist, Dr. Arnold Klein, has filed for Chapter 11 bankruptcy -- claiming he owes his creditors $3.5 million -- RadarOnline.com has exclusively learned.
EXCLUSIVE COURT DOCS: Read Arnold Klein's Bankruptcy Petition
Klein filed for Chapter 11 at the Central California Court as a 'Single Debtor' on January 20, 2011, listing his medical office on 435 North Roxbury Drive in Beverly Hills where Jackson was a frequent visitor.
Article continues below advertisement
According to the court papers obtained by RadarOnline.com, Klein filed as an "individual" and he checked the box listing the number of his creditors as being between "1 and 49". It also lists his assets as being between "$0 and $50,000" and estimates his liabilities as being between "$1,000,001 and $10 million".
According to the bankruptcy filing, the list of creditors holding the 20 largest unsecured claims against Dr. Klein amounts to $3,518,584.
The biggest accumulative debts against Dr. Klein was with City National Bank totaling some $2,695,150 in credit lines and unpaid mortgage loans.
In the bankruptcy filing it reveals that Klein owes American Express $79,493 in credit card fees, Bank Of America $79,852 in credit card and banking fees, Chase $17,579 in credit card fees and $51,857 with Citibank in credit card fees.
In addition, Klein owes a Dr. David Rish $115,000 and the IRS some $127,000 in unpaid taxes, plus $103,392 to medical firm Allergen for unpaid medical supplies.
Article continues below advertisement
Hear An Explosive Interview With Dr Arnold Klein's Ex-Lover
Klein is due in court March 24th at 2pm PT for a status hearing.
Following Jackson's death on June 25, 2009, Klein became a prominent figure in the investigation surrounding the superstar's death and multiple reports claimed he is the father of two of Jackson's children. During one appearance on Larry King Live, Klein dodged the questions, refusing to deny it. Later he did deny it, issuing this carefully worded statement: "To the best of my knowledge, I am not the father of these children. "I can't answer it in any other way. I don't want to feed any of this insanity that is going around."
Klein said he had been a sperm donor.
He also admitted prescribing Demerol to Jackson.
Jackson and Klein had a decades-long association and the King of Pop visited Klein's office just three days before dying. "He danced in my office," Klein said. "He danced for my patients."
Klein was ordered to pay high-powered Los Angeles law firm of Glaser, Weil, Jacobs, Howard & Shapiro $35,000 in a dispute over an outstanding debl.
Article continues below advertisement
On November 1, 2010, a fire broke out at the kitchen of his home in the Hancock Park area of Los Angeles causing $200,000 in damages.
Three people were slightly injured in the blaze which was fought by 48 firefighters at his massive mansion which Jackson used to visit too.
In addition last summer the Bank Of America sued the dermatologist for one million dollars claiming a breach of a written agreement, unjust enrichment and indebtedness, among other allegations.