California Medical Board Subpoenas Dr. Arnold Klein, Michael Jackson's Former Physician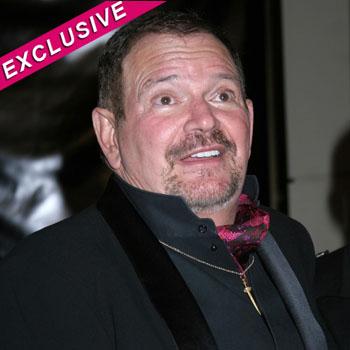 By Jen Heger - Radar Legal Editor
The California State Medical Board has formally subpoenaed Michael Jackson's former physician and long time friend, Dr. Arnold Klein to appear at a hearing on December 15, RadarOnline.com is exclusively reporting.
Dr. Klein's lawyer, Herbert Weinberg, advised the dermatologist on November 30, via letter, that he would no longer be representing him for the California Medical Board proceedings.
Article continues below advertisement
The letter states: "Please be advised that our company is withdrawing as your counsel. We urge you to obtain counsel as soon as possible, as you have been subpoenaed to appear before the Medical Board on December 15, 2011. Failure to appear may result in the Medical Board petitioning the administrative courts for suspension of your license to practice."
During Dr. Conrad Murray's involuntary manslaughter trial in connection with the death of Michael Jackson, it was revealed that Dr. Klein gave Jackson staggering amounts of the powerful painkiller, Demerol when he would get Botox injections.
Dr. Klein didn't testify during Murray's trial, but Jackson's medical records while under his care were presented by Murray's defense. Over a three day period in April 2009, Jackson received a whopping 775 milligrams of Demerol.
The California Medical Board wouldn't comment on what Dr. Klein will be questioned about.
Dr. Klein's lawyer, Garo Ghazarian didn't immediately respond to comment.
As RadarOnline.com previously reported, Dr. Conrad Murray was sentenced to four years in jail for the involuntary manslaughter of Jackson, who died of acute Propofol intoxication on June 25, 2009.