Bankrupt Dr. Arnold Klein Auctioning Off Michael Jackson, Liz Taylor Memorabilia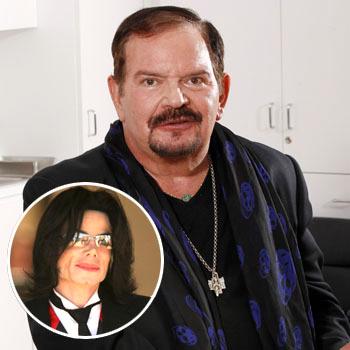 He was once the dermatologist to the stars, and lived like one of them. Today Dr. Arnie Klein is bankrupt, under investigation by the state medical board, and is trying to pay off creditors by auctioning memorabilia from the very celebs who once made him famous.
Later this month, Bonhams & Butterfields will offer up hundreds of items from Klein's collection, including a Princess Leia wig that Carrie Fisher wore to a party (estimated value: $200); the hat that covered Michael Jackson's head when he left a hospital burn unit ($10,000) and an invitation to Elizabeth Taylor's eighth wedding ($350).
Article continues below advertisement
Fisher, one of his few remaining friends, recently loaned Klein $150,000 to hire a new bankruptcy lawyer The Los Angeles Times is reporting.
Klein's medical practice was already in decline when Michael Jackson died, and amid rampant allegations that he'd pumped the singer full of drugs, his business went into free fall.
Defense lawyers for Dr. Conrad Murray insisted it was Klein who made Jackson dependent on drugs, specifically Demerol, and wanted to call him to the stand during the cardiologist's trial for manslaughter. The judge wouldn't allow it, and Murray was convicted.
All three of Klein's multimillion dollar homes are now being sold off. He has a total of $12 million in debts, according to his bankruptcy filing.
"You hate to see somebody who was so good fall to such low levels," said Dr. David Rish, who shared a Beverly Hills office with Klein for two decades and is now among his many creditors.
The Bonham & Butterfields auction of the "Collection of Dr. Arnold Klein" is set for January 23 in Los Angeles.