It's Over! The Epic Fight That Ended Teresa Giudice & Jacqueline Laurita's Friendship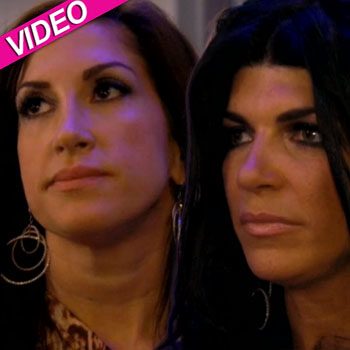 Article continues below advertisement
"What made you hate me that much that you would talk to someone that hated me so much?" Jacqueline, 42, screamed at Teresa, 41. "You're tempting her back into our lives."
That of course angered Teresa who shot back, "I'm not a therapist, but Jacqueline's's crazy -- she's lost her mind. She's like Heckle and Jive."
And that upset Jacqueline so much that she adamantly said she was cutting off all ties to her costar "for her health," but Teresa didn't seem too upset by that.