Exclusive
EXCLUSIVE: New Details About NJ Housewife Danielle Staub's Possible Spin-Off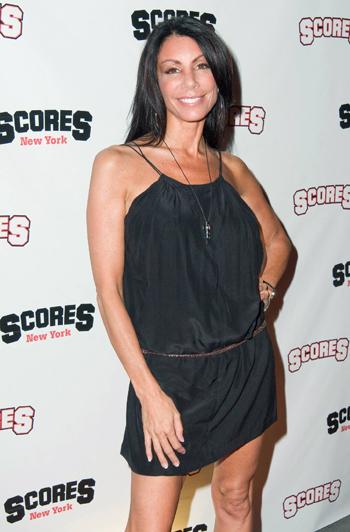 As Danielle Staub remains coy about her future on Bravo's Real Housewives of New Jersey, RadarOnline.com has new details about her potential spin-off show.
"A spin-off is in the works," a source told RadarOnline.com exclusively. While the deal is still in talks, the source says it will "loosely reflect the character she started on the Real Housewives and the future of her career, her high-profile life, her kids, her being a 'mom-ager.' But she also has a normal life with her assistant and the whole team surrounding her."
Article continues below advertisement
The source, who has been involved in conversations about the spin-off, says it is being produced by Sirens Media, the same company behind the Bravo reality show.
"It's going to be a spin-off that's a combination of her persona that's loosely based on her Real Housewives character and the evolution of where she is now," the source added. "With Danielle, you either hate her or love to hate her."
Though the source acknowledges that Danielle's villainous persona might make people steer clear of a spin-off, the source bets that they would eventually get "sucked in."
When asked to comment about her status on Real Housewives and a potential spin-off, Danielle gave an ambiguous statement to RadarOnline.com, refraining to reveal any future plans: "Actually, I'm not even thinking about season 3 right now as I am considering many incredible options that have been presented to me. Right now I just want to let fans know that we have a fantastic finale coming up next week and explosive reunion shows on August 30 and September 6."
Despite the lack of specificity, Danielle hinted: "Don't worry, next year I'll still be the one you either love to hate or hate to love."
Bravo also refrained from commenting beyond highlighting the upcoming finale and reunion show. "We haven't announced anything regarding a third season," a rep for the network told RadarOnline.com.