Exclusive
Jacqueline Laurita: My Husband Laughed AT Joe Giudice, Not WITH Him!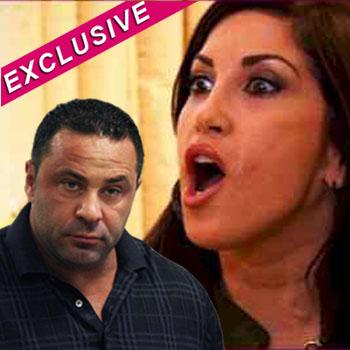 Article continues below advertisement
"For the record...After Joe's comment to Greg on the bus my husband was not laughing WITH Joe; he was laughing AT Joe because he couldn't believe that he said what he said to Greg, out loud and on camera."
Jacqueline says there is a simple explanation for her own spouse's actions.
"My husband covered his face from embarrassment and laughed uncomfortably because he was just in shock over what Joe just said."