Jacqueline Laurita Slams Teresa Giudice: 'She's Not Someone I Want In My Life'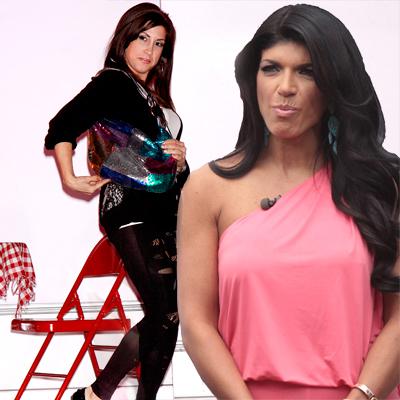 It looks like former friends Jacqueline Laurita and Teresa Giudice won't be hanging out together anytime soon.
Jacqueline is over dealing with her The Real Housewives of New Jersey costar and she doesn't care who knows. "She's not someone I want in my life," the reality star told Us Weekly. "I realized that she was never there for me."
As Teresa's family drama plays out each episode, Jacqueline believes her one-time pal is in "denial" about her struggles with brother, Joe Gorga, and she doesn't think there is much of a chance for things to get better.
Article continues below advertisement
"Like I said on the show: if you're not looking for a solution, and you can't look into yourself to see where you have contributed to a problem, there's never going to be a resolve," she said. "You're not open to it."
She continued, "I always gave her my honest opinion and she would get upset with me. She asked me for it, but then she would get mad when I didn't agree with her."
RELATED STORIES:
Real Housewives Stip Down! See The Hottest Bikini Babes From Every City