Paris Jackson Opens Up To Oprah About Dad Michael's Death 'It Never Gets Any Easier'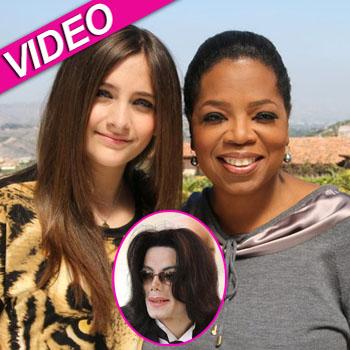 Article continues below advertisement
Paris has since gone on to pursue acting and will make her film debut in the upcoming fantasy movie Lundon's Bridge and the Three Keys.
Oprah's interview, which also will include a sit down with Curtis "50 Cent" Jackson, will air at 9 p.m. EDT Sunday on OWN.
Preview: Oprah's Next Chapter with Paris Jackson and Curtis "50 Cent" Jackson
It's been nearly three years since the death of her father, Michael Jackson. Oprah visits with Paris Jackson. Then, Curtis "50 Cent" Jackson is one of the most successful and controversial rappers ever. After years of feud rumors between him and Oprah, she sits down with him for the first time from his grandmother's home.