Jackson Bodyguard: Michael Told Guards To Shoot Brother Randy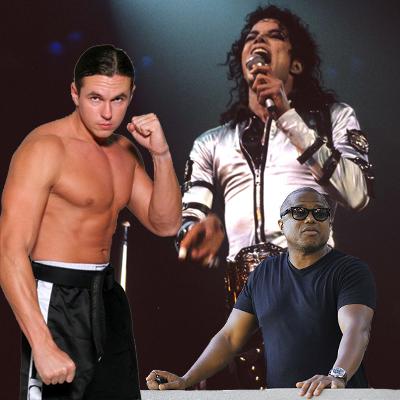 Michael Jackson's been gone almost three years, but the wacky -- and in this case, worrisome -- stories about the King of Pop continue filtering in.
Matt Fiddes, a former bodyguard, tells The Sun Michael's bad blood with his brothers boiled to the point that a drugged-up Michael "ordered Randy to be shot.
"Michael was caught in a war with his brothers for years," Fiddes said. "They were desperate to sign him up to a $500 million deal for a Jackson 5 reunion tour. Things reached a head when Randy was trying to force his way past the bodyguards to speak to him in one of his rented homes."
Article continues below advertisement
Fiddes said Michael's bodyguards at the time were members of the Nation of Islam, and that they didn't give in to his gory demands.
"I don't think Michael ever intended to kill him, and told the guards to shoot him in the leg," Fiddes said. "But Randy was so scared he got on the phone and threatened to call the press."
Fiddes said Randy told the guards, "If you shoot me, the whole world will know about it."