Prince, Paris And Blanket Memorialize Michael Jackson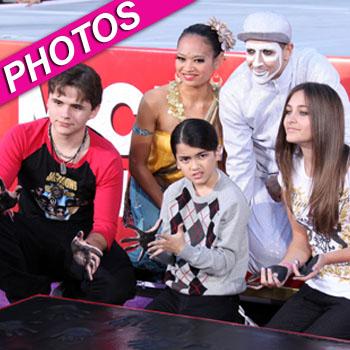 Article continues below advertisement
The touching ceremony was a joyful celebration of the enormous contributions Michael Jackson made to the entertainment community.
His 13-year-old daughter introduced teen heartthrob Justin Bieber, saying "We are all very big fans of Justin and his music," and sweetly smiled before saying "I know I am." Beiber sang his version of Michael's Rockin' Robin as Paris looked on doe eyed.
Watch out Selena Gomez!