Tiger Woods Lists Stunning Orange County Beachfront Condo: Take A Peek Inside!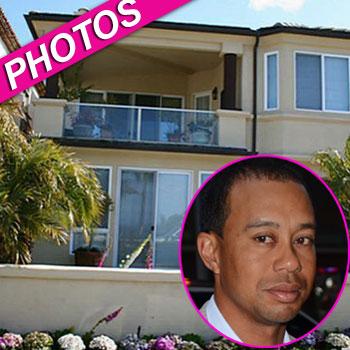 It's a drop in the ocean for the billionaire golfer, but Tiger Woods is prepared to take a hit of half a million dollars to offload a property in the Los Angeles area.
Woods has listed his beachfront Corona Del Mar home for an asking price of $2.5M, and Radaronline.com has photos inside the stunning pad.
The 2,000 sq. foot Orange County condo has three bedrooms and a loft with two bathrooms and a beautiful view of the ocean.
Article continues below advertisement
The traditional upstairs-downstairs aesthetic has been reversed so that the master suite can be found on the ground floor and the open-plan living room is upstairs. Both areas have stunning views of Catalina Island.
The property also boasts large patio and balcony areas, surround sound and a gourmet kitchen.
Tiger is prepared to lose money to offload the property, he bought it in 2004 for 3M -- small change for Woods, of course.