Tiger Woods Back On Par Finally, Nearly Two Years After Cheating Scandal Broke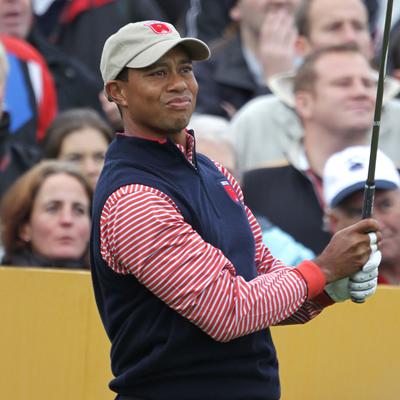 Tiger Woods is making headlines for his golf play, once again.
The sports legend wrestled away the lead at the Australian Open Thursday, nailing five birdies in his first nine holes to best Aussie Peter O'Malley by a stroke at the competition's halfway mark.
Woods said he's "playing properly" approaching the two-year anniversary of his Thanksgiving blow-up with now ex-wife Elin Nordegren, which made worldwide headlines, along with the serial-cheating revelations that followed.
Article continues below advertisement
Woods, 35, implied that the fallout from the fiasco had played a part in distracting him from the links, causing a two-year drought in tournament wins. 
"It's one of those things, just being patient," Woods said. "I derive a lot of my confidence from practice. I'm getting ample practice time. That's something I've not done in the last couple of years."
As RadarOnline.com previously reported, Tiger and Elin finalized their divorce in August 2010, after six years of marriage, they have two children together, Sam and Charlie.
Article continues below advertisement