Exclusive
Gloria Allred Suing Tiger Woods' Former Coach On Behalf Of Teen Golf Prodigy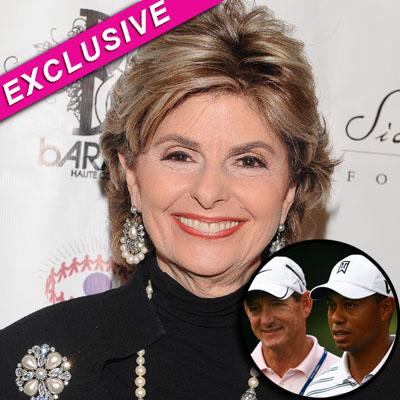 Tiger Woods' former golf coach, Hank Haney is in Gloria Allred's legal crosshairs -- the powerhouse attorney is suing him for fraud among other claims, RadarOnline.com is exclusively reporting.
Allred is representing Maureen Fitzgerald, the mother of an eighteen-year-old golf prodigy, who enrolled in Haney's golf academy after graduating from high school.
EXCLUSIVE DOCUMENTS: Gloria Allred Sues Tiger Woods' Former Coach Hank Haney
Article continues below advertisement
The Hank Haney International Golf Academy in Hilton Head, South Carolina, which costs $30-40k a year, boasts that each youth golfer would be personally given lessons by the celebrity coach monthly, and promised that Haney would form a "personal relationship" with Fitzgerald's son, according to the lawsuit, which has been exclusively obtained by RadarOnline.com.
The lawsuit asserts that: "Fitzgerald thought she was providing 'the greatest opportunity you can possibly give your child to develop not only as a golfer but as a person,' for her son when she sent him 800 miles away from home to Hank Haney's IGJA in South Carolina. Defendants falsely told Fitzgerald that Hank Haney (who at the time - as was advertised - was the coach of the world's #1 player, Tiger Woods) would not only be coaching her son, but he would have a personal relationship with him, develop his game, and help him to become a better golfer."
Fitzgerald claims though that her son, who isn't named in the lawsuit, only spent a grand total of seven minutes with the golf legend during his year-long enrollment.
However, the lawsuit alleges that Haney did make time to give right wing conservative talk show host Rush Limbaugh, and actor Ray Romano golf lessons.
"It is now known that during the time that Hank Haney was supposed to be teaching Fitzgerald's son and the other students at his Golf Academy, he was teaching someone else (besides Tiger Woods at the time) - despite what Defendants advertised. At minimum, Hank Haney was also personally teaching actor Ray Romano and taping a television series in his name. Upon information and belief, Hank Haney was also providing personal lessons to Rush Limbaugh instead of making sure that his students were progressing," the lawsuit asserts.
Article continues below advertisement
Haney's lack of involvement with Fitzgerald's son has "been devastating emotionally and financially for Plaintiff and her family. It has derailed what was, indisputably, an extremely promising golf career. Hank Haney did nothing to help Plaintiff's son's game or make sure he was progressing. Instead, his golf game actually worsened during his time at Hank Haney's Golf Academy. As a result of Hank Haney's fraudulent conduct, Fitzgerald has sustained significant financial and emotional harm," the docs allege.
Tiger Woods and Haney parted ways after the disgraced golfer's disastrous Master's performance in 2010. Woods hasn't won any golf tournaments since that infamous Thanksgiving weekend, when his then wife Elin Nordegren rushed to the scene of his Escalade which had hit a tree, and used a golf club to break windows on the SUV to get her husband out of the car. Over the ensuing weeks, the world learned that Woods had a number of extra marital affairs, including one with Rachel Uchitel, whom he reportedly paid a $10 million dollar settlement.
Article continues below advertisement