Is Elin Nordegren Headed To The Altar?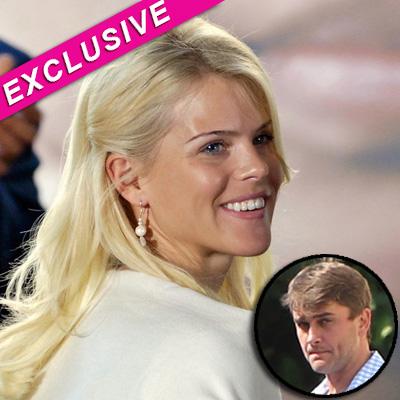 By Alexis Tereszcuk - RadarOnline.com Senior Reporter
Tiger who?
Elin Nordegren, the wealthy and beautiful ex-wife of the golfing great, is ramping up her romance with her new beau, Jamie Dingman, and it seems that she so confident that he is the one that there are already rumors of marriage for the pair.
Elin and Jamie spent time together over the summer playing with her kids and getting to know each other better, and now it would appear they are ready to take their relationship to a deeper level.
Article continues below advertisement
As fall approaches and the holidays loom, this is an emotional time for Elin -- two years ago on the eve of Thanksgiving, Elin discovered Tiger had been cheating with New York party girl Rachel Uchitel, they fought, he flew out of the house in a rush, crashed his car and the rest is gossip history.
But this year is gearing up to be different with her handsome investor boyfriend by her side.
Dingman has grown so close to her children Sam and Charlie that Tiger is apparently fuming with jealousy.
"Tiger has always hoped, unrealistically, that he and Elin would get back together one day," the National Enquirer reported. "She's serving notice that he has lost her for good, and another man will be raising his kids."
Elin and Tiger wed in a lavish private ceremony in 2004, but her second wedding would likely be more low key, although after her reported $100 million divorce settlement she could afford whatever it is she wanted.