Tiger Woods' Ex Rachel Uchitel Is A Pistol-Packing P.I.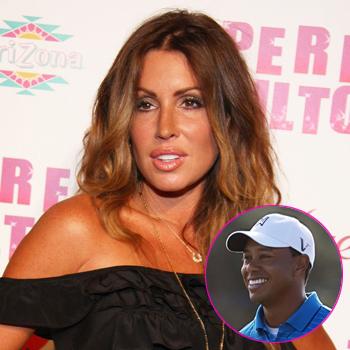 Rachel Uchitel is going into business as a private investigator in New York Monday, just days after RadarOnline.com reported she's graduated from a P.I. academy.
The former nightclub celebrity wrangler is possibly the best-known of all Tiger Woods' women, although Uchitel always denied they'd had an affair.
Uchitel says "cheating spouses" won't be cases that interest her. "I want to solve cases for the underdog, for people who don't have a voice," she told The New York Post.
Article continues below advertisement
Last week Uchitel completed a 10-week course at DGA Detectives Academy, with one of the highest final exam scores in the school's history. That made owner Dale Gustafson decide to hire her for his agency's office in New York.
"I love the Glock," Uchitel says of her choice of guns. She also favors the .357 Magnum.
Uchitel is now in the process of obtaining her PI license in both New York and California, and said she eventually wants to open her own company.
"I'm thinking of calling it Puma PI," she joked.
Ironically Uchitel is a few months older than Tiger. His latest fling, Alyse Lahti Johnston, is just 22.
RELATED STORIES: