Seventies Electro Pop Star Gary Numan Lists His Pink English Mansion: Take A Peek Inside!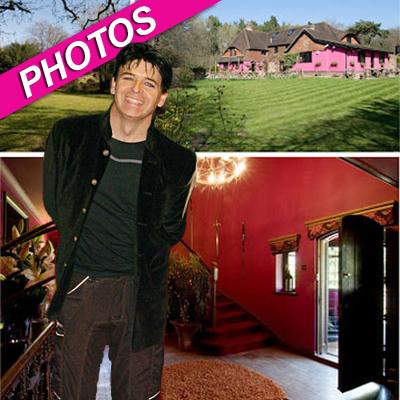 British 70s pop star Gary Numan is selling his English mansion and with a pretty pink color scheme it would no doubt be the house of Paris Hilton's dreams!
The posh country estate is located in the village of Waldron in East Sussex, and sits on 7.6 acres of rolling green lawns, farmers' fields, hedgerows and woodland. Amidst all this natural wonder pops up the Cars singer's bright fuchsia and brick manor house, which would be impossible to miss on even the darkest of nights.
Article continues below advertisement
The New Wave founder has listed the house for $1,617,770, according to RealEstalker.com, and inside the décor is an explosion of color to reflect his punk roots.
From the large living room with French windows and floral curtains, through the hallway with a spiral staircase to the country kitchen, all 3,789 square feet of the 4 bedroom and 3 bathroom house appears to be painted in a color palate that flows from florescent bubble gum pink to blood red.