Exclusive
Real Housewife Taylor Armstrong 'Obsessed With Looking Younger'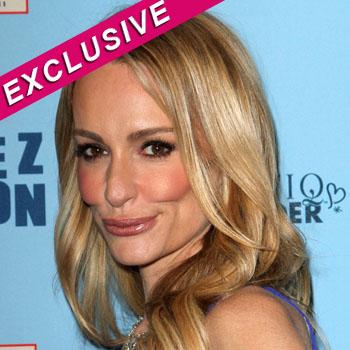 Article continues below advertisement
Armstrong, who has previously had cosmetic procedures performed on her face on camera for the Bravo show, "has recently ramped up her regimen to appear younger. Taylor looks a lot different than she did this time last year and she might have gone overboard with too much Botox and other facial fillers," a source close to the situation tells RadarOnline.com. "Taylor feels under more pressure than ever to appear younger and is desperate to do anything to stay on the show. Taylor is absolutely obsessed with looking younger because she feels that it will help her career, and to snag a new man."
"Producers don't feel she's particularly a sympathetic character and that she lost a lot of people's respect by bringing out a book about the physical abuse she suffered at the hands of her late husband Russell Armstrong following his death, and that she basically cashed in on his suicide," a source previously told RadarOnline.com. "Everyone's concerned that without the marriage drama she's just going to come across as dull. It's unlikely that she's going to be able to start publicly dating again so soon after Russell's death and with her money troubles she's unlikely to be leading any kind of aspirational lifestyle, so she's basically not really going to have any interesting hook."
Article continues below advertisement
According to Taylor's pals "it's almost as if she is trying to get people to not look at her lips, but at other parts of her face. Taylor's lips had collagen put in years ago and she hates the way they look. She has consulted with plastic surgeons about fixing them, but it would be tremendously invasive to her mouth and she wouldn't have a good outcome because of all the scar tissue that has formed. Taylor should stop doing all of these procedures to her face. She is starting to look like that scary catwoman," the friend says.