Taylor Armstrong's Shocking Black Eye Photos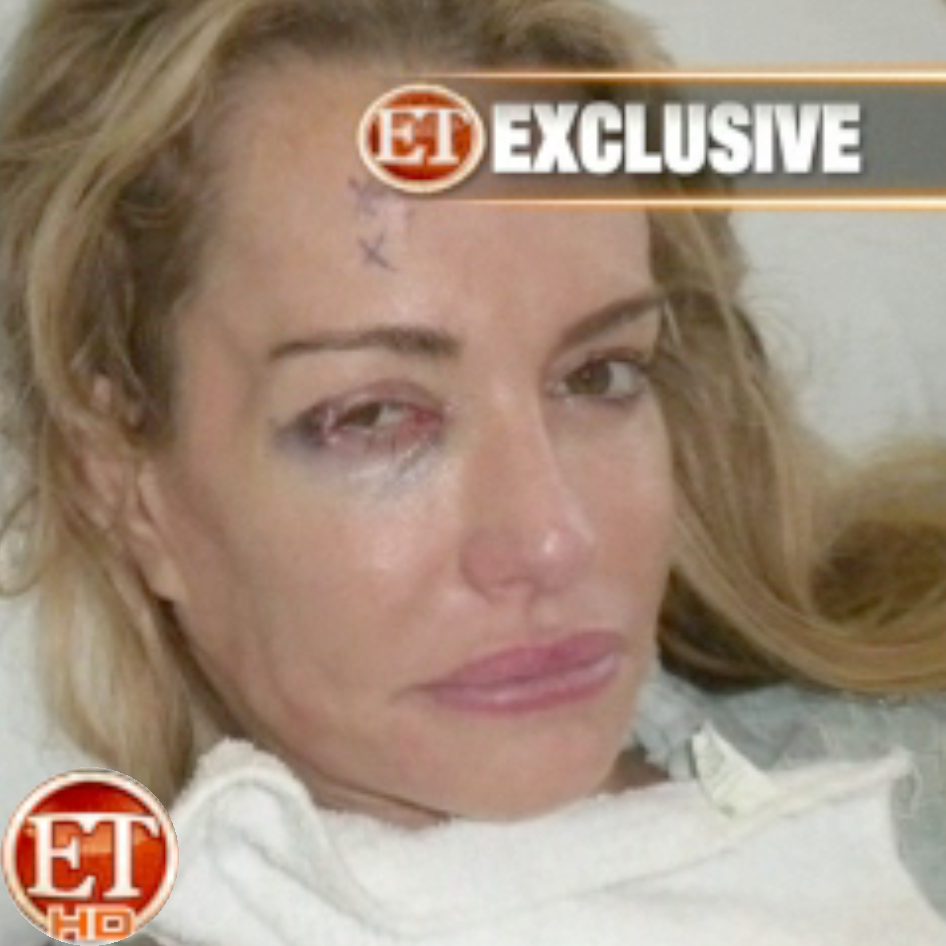 By Alexis Tereszcuk - RadarOnline.com Senior Reporter
Taylor Armstrong documented the physical abuse she allegedly received at the hands of her husband Russell Armstrong, and the shocking photographic evidence was released on Monday night.
As RadarOnline.com exclusively reported, Russell allegedly hit Taylor in the right eye so hard that she was rushed to the hospital and had to have plastic surgery to fix her damaged face, and now the photos of her black eye have been shown on Entertainment Tonight.
Article continues below advertisement
The Real Housewives of Beverly Hills star gave the television show the photos that show her with a complete black and blue bruised right eye socket, with a cut near her eyebrow.
Since Russell's suicide in August, Taylor's marriage has been the focus of intense scrutiny, from their dire financial straits to her claims that her husband beat her; the release of the photos seemingly back up her claims of the violence she suffered at the hands of her now deceased husband.
Taylor's co-stars in the reality show tried to help her and confronted her with the knowledge that she was suffering from abuse in her troubled marriage and she decided to pull the trigger on her marriage. "Taylor knew she could no longer stay in her marriage. She was physically and emotionally abused by Russell. Taylor needed to know from the Housewives that they would be there for her when she decided to file, and they have been," the source reveals.
Article continues below advertisement